RM India
Corporate Social Responsibility
Engaging, Enriching & Empowering Learners World Wide


RM India (RM Education Solutions India Private Limited) is the India Delivery Center for UK based RM Plc. A leading supplier of technology and resources to the education sector, RM India helps deliver great education products and services that help teachers to teach and learners to learn. Our mission is to achieve growth by improving life chances of people. At RM India, we are driven by the potential of our business to touch lives and shape the future. Corporate Social Responsibility is an overarching principle that both shapes the culture of the organisation and informs our policy decisions.
RM India Foundation and CSR Objectives
The RM India Foundation - our corporate social responsibility (CSR) arm - was established in 2007. The Foundation reiterates RM's commitment to the welfare and upliftment of the community that it is part of. This initiative is close to our hearts and resonates with RM Group's purpose of "Enriching the lives of learners worldwide".
The key objective of our CSR programme is the promotion of education - including but not limited to employment enhancing vocation skills among children, women, the elderly and the differently‑abled.
Our flagship programmes - the Graeme Dewart Scholarships and the School Adoption Programme – are designed to make a holistic impact on the education sector. Financial aid provided to disadvantaged children on a case‑to‑case basis is complemented by a sustained effort to improve the school's infrastructure and learning environment.
RM India CSR School Adoption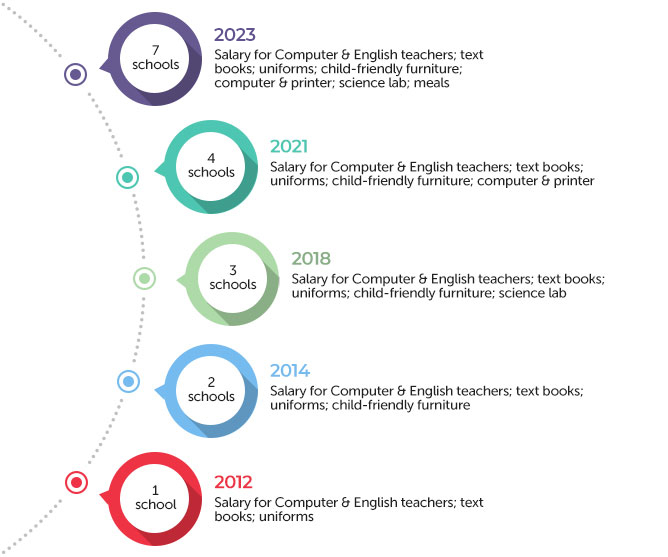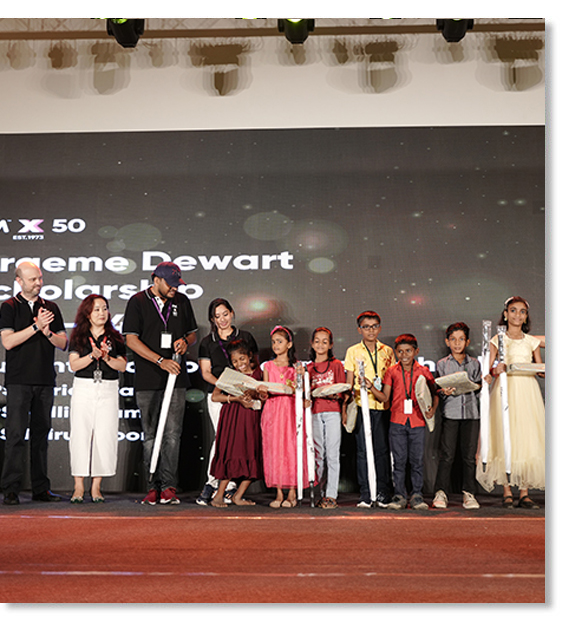 From the archives: David Brooks (ex-CEO, RM Group); Connell Viegas (ex-CEO, RM India) and Manoj Parameswaran Nair (CFO, RM India) at Pallippuram Government LP School, Trivandrum in 2019.
Factoring in Covid-19: pandemic-informed CSR initiatives
From the funding of initiatives aligned with the organisation's CSR policy, our vision has grown to embrace the larger goal of furthering the United Nations Sustainable Development Goals (UN SDG) through our CSR programmes.
Connect the Disconnected
The project, "Connect the Disconnected" launched in 2021, enabled RM India to empower 125 children from underprivileged families with new mobile devices which helped them continue to attend school during the pandemic. In the first phase, we distributed 111 mobile devices to children enrolled in 11 schools in Trivandrum. To meet the requests that were pouring in, we initiated a second phase, in which 14 mobile devices were supplied to children in two schools in Trivandrum. A total of 7,96,000 INR was spent on this initiative in FY 2021 alone. In FY 2021-22, we extended the scope of Graeme Dewart Scholarships to supply assistive devices to children with Special Education needs.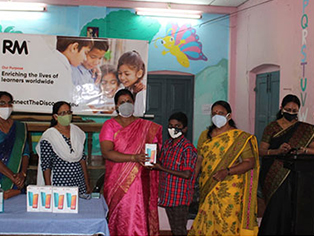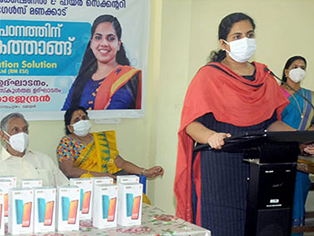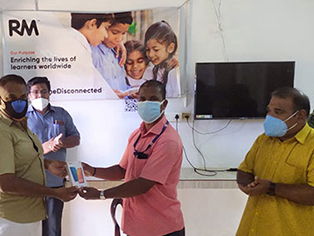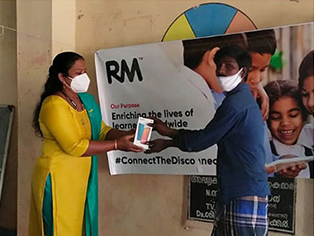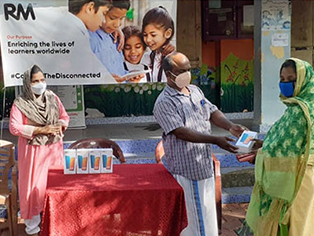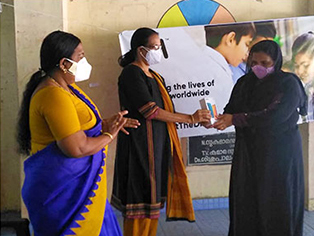 Scholarship for Children with Special Education Needs
Looking forward: forging a sustainable CSR model
The CSR initiatives drawn up for the current financial year, FY23-24, are informed by the enhanced CSR goals and include promotion of sustainable practices in schools. The Graeme Dewart Scholarships will be extended to include assistance to girl children who show exceptional ability in math and science subjects and children with Special Education needs. This pioneering CSR initiative comes in the light of recent UN reports that say that women account for only 33% of world's researchers and are a minority in digital information technology, computing, physics, mathematics and engineering. To encourage sustainability measures, our School Adoption Programme will henceforth include the promotion of organic farming, recycling of waste materials and use of clean energy.
To know the latest news on RM India and our CSR activities, follow us on LinkedIn.